Antiaging medicine uses the most up-to-date scientific research, biotechnology developments, and clinical preventive medicine to prevent and reverse the effects of aging. Antiaging physicians aid in the prevention and reversal of age-related disease and dysfunction through preventive screenings, early disease identification, timely intervention, and appropriate diet.
Physicians in traditional medicine try to address the causes of illness and regulate their symptoms. A traditional doctor will prescribe medication to help hide the symptoms of a specific sickness. Prescription medications tend to produce more difficulties in the patient's body since they have unwanted side effects. These secondary symptoms are not caused by the underlying condition, but rather by the drug that was used to treat the primary symptoms. The patient is given more medicines, and the downward spiral of using prescription drugs to hide disease continues. The physician's responsibility is frequently reduced to drug management rather than patient care.
Antiaging medicine focuses on the physiological and biochemical origins of age-related diseases and disorders. Doctors that specialize in anti-aging medicine treat the body on a microscopic, cellular, and molecular level. Instead of prescribing medication to hide disease symptoms, anti-aging doctors look for and cure the underlying cause of disease. Antiaging medicine emphasizes the need to improve health, optimize function, and improve the patient's quality of life rather than keeping the disease in its current state.
Nutrition & Supplementation
Metabolic balance, like hormone balance, is critical to your health, well-being, and peak performance. Antiaging doctors know that the body needs to get and absorb the necessary nutrients in order to perform effectively and stay disease-free. The underlying causes of serious and debilitating symptoms are frequently nutritional deficits and intestinal inflammation.
An expert, board-certified Antiaging physician can help you assess your nutritional deficiencies and build a tailored supplementation strategy using the most up-to-date nutritional testing. Simple dietary and supplement changes can make a significant difference in your overall health and vitality.
One of the most fundamental pillars of Antiaging treatment is a personalized approach to health care. Antiaging doctors recognize and stress that each patient's biochemical, physiological, and psychological characteristics are unique. Each patient's biochemistry is unique, and a good treatment strategy must account for this.
Antiaging medicine focuses on creating individualized treatment plans based on specialized tests, risk assessments, and personal medical histories. Anti-aging medical specialists can help patients achieve and maintain peak levels of physical, mental, and sexual performance through customized therapy.
Prevention of future disease is equally as important as treating an existing one in anti-aging treatment. The greatest method to deal with any medical problem is to avoid it in the first place. Active screening, early diagnosis, cutting-edge laboratory testing, cutting-edge medical imaging technology, and rapid intervention are all critical in preventing serious life-threatening disorders.
You don't need to be treated if you can prevent future diseases. An anti-aging physician can assist you in identifying key risk factors and developing a personalized treatment plan to keep you healthy. You may reduce your risk of major diseases by improving your health, changing your nutrition, and making positive lifestyle changes.
Anti-aging medicine promotes a comprehensive and integrated approach to healing the mind and body. Anti-aging doctors are interested in improving their patients' health and frequently use a combination of strategies to do so.
Integrative Medicine emphasizes a therapeutic relationship and partnership between doctor and patient to find the most natural way to help each patient reclaim their health, utilizing innate healing mechanisms and emphasizing lifestyle approaches first, including diet and exercise, mind-body techniques, judicious use of evidence-based supplements and botanicals, and, if necessary, standard pharmaceuticals.
Optimize Your Body's Potential
We begin your treatment with a thorough examination and diagnostic tests to rule out underlying conditions or diseases that might cause a significant drop in hormone levels. After analyzing your results, our physicians will discuss the potential benefits and risks involved with each or your treatment options.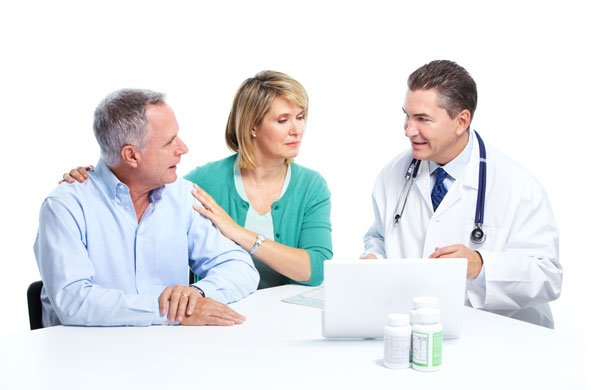 Anti-Aging Therapies & Treatments:
Ready to get started? Schedule your consultation today!
We work with you to design a treatment plan that best matches your personal health goals.  It's not just about treating specific conditions,  but rather helping you lead an optimally healthy lifestyle. 
Question about Antiaging Medicine?